Scientific Advisory Board
1. Prof. Abhay Chowdhury (Virologist, Former Director, Haffkine Institute)
Dr. Chowdhury is a virologist, former Head of the Department, Microbiology, Grant Medical College & Sir J.J. Hospital; former Director Haffkine Institute and currently Head of the Department, Microbiology at DY Patil Medical College. He is an academician of eminence, associated with many institutions, a popular teacher at under-gradate, and post-graduate levels. He has been a receiver of many academic and professional awards. Some of them include "Life Time Achievement Award in Microbiology" by the Indian Association of Applied Microbiologists, 2010, "Innovations in Science & Technology Award" 2011 by Scientific and Applied Research Center, UP 2011, "Fellowship awarded by Royal Society for Tropical Medicine and Hygiene", London UK, 2011. He has over 100 research papers, book chapters, and books published to his credit.
2. Dr Wayne Jonas, MD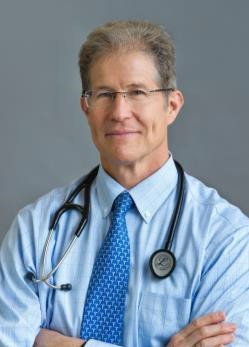 Executive Director, Integrative Health Programs, Samueli Foundation. Dr. Wayne Jonas is a practicing family physician, an expert in integrative health and health care delivery, a widely published scientific investigator and author of the book How Healing Works.
From 2001-2016, he was Chief Executive Officer of Samueli Institute, a nonprofit medical research organization supporting the scientific investigation of healing processes in the areas of stress, pain and resilience.
Dr. Jonas was Director of the Office of Alternative Medicine at the NIH from 1995-1999, and prior to that served as Director of the Medical Research Fellowship at the Walter Reed Army Institute of Research. He is a Fellow of the American Academy of Family Physicians.
His research has appeared in peer-reviewed journals such as Journal of the American Medical Association, Nature Medicine, Journal of Family Practice, Annals of Internal Medicine, and The Lancet.
3. Dr Taruna Madan Gupta (Immunologist, Head, Innate Immunity (NIRRH, ICMR)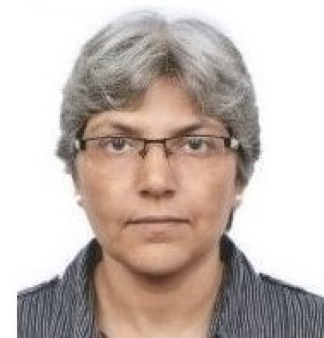 Dr. Taruna Madan has got above 28-years of research experience and with more than 100 publications, and 9 granted patents she has immensely contributed to biomedical research.
Besides several national collaborations, she has had successful international collaborations with Wythenshawe Hospital, Manchester, MRC Immunochemistry Unit, Oxford, Brunel University, UK, Brigham and Women's Hospital, USA and Pasteur Institut, France.
She has been handling several clinical research projects in the recent past and developed products for diagnosis and clinical management of patients. Her research focus has been human Collectins, a family of immunoregulatory pattern recognition proteins and her group has deciphered their relevance in host defense, cancer surveillance, and reproductive health (Madan,2017; Madhukaran et al.,2016; Mahajan et al.,2014).
With a series of elegant studies in murine models and knock-out mice, she established the therapeutic potential of collectins viz. SP-A, SP-D, and MBL against the fungal pathogen Aspergillus fumigatus (Madan et al.,1997a;1997b;2001a;2001b;2002; 2005a;2005b;2010; Kaur et al.,2007;2006;2005; Wong et al.,2018). She has developed synthetic epitope-based diagnostic kits to detect A. fumigatus specific IgG and IgE antibodies (Madan et al.,2004; US-patent 6902901).
Importantly, her team made an outstanding discovery of a direct anti-cancer role of SP-D in leukemic and breast cancer cells via p53 and HMGA1 that was subsequently validated by other groups in pancreatic, prostate, and ovarian tumor cells (Mahajan et al.,2013;2008; Thakur et al. 2019). With an aim to develop a vaginal microbicide for HIV,
she established the potent and broad-spectrum anti-HIV activity of SP-D and elucidated SP-D mediated reversal of HIV-induced pro-inflammatory gene signature (Pandit et al., 2014;2016;2019; Indian-patent 310696/2019).
Taking cues from the significance of immunoregulation in pregnancy and male fertility, she demonstrated critical roles of collectins in the embryo implantation, placental development, preeclampsia, and spermatogenesis (Yadav et al.,2014;2016; Kay et al.,2015,2016; Rokade et al.2016;2017).
Clinical research by her group in HIV serodiscordants, preeclamptic women, and infertile men has endorsed the translation potential of SP-D (Kale et al., 2020).
4. Prof. Dr AR Khuda Bukhsh (Molecular Biologist)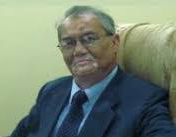 Prof. Anisur Rahman Khuda-Bukhsh, Ph.D., former Head, Deptt. of Zoology, University of Kalyani, and Retired Professor Emeritus (University Grants Commission) at University of Kalyani
The main field of research: fish and aphid cytogenetics, anti-mutagenesis, toxicology, and radiation biology, pharmaceutical studies, etc. Main interests are in – cancer cytogenetics, and testing anti-cancer and anti-diabetic potentials of various plant extract mainly used as homeopathic mother tinctures; efficacy of bioactive components isolated from the homeopathic mother tinctures or some other medicinal plant extracts.
Nanotechnology- First to test and report nano-encapsulated homeopathic drugs to have enhanced anti-cancer potentials, the ability of certain homeopathic mother tinctures to precipitate silver nanoparticles from silver nitrate solution. Works on both in vivo and in vitro models. Hypothesized molecular mechanism and pathways of action of potentized homeopathic drugs worked on epigenetic modifications; works on arsenic toxicity and homeopathic remediation highly acclaimed. His team produced nano insulin for the first time and studied its biological action.
Published 370 odd research papers, reviews, and book chapters in Indian and International peer-reviewed journals of repute. On research related to homeopathy over one hundred thirty-five papers/articles so far published. Gene regulatory hypothesis and homeopathic nano-medicines of special significance.
Received international Je Ma award from Korean Society of Pharmacopuncture for outstanding research paper presented in Stockholm, in 2013, Best Paper Awards for presenting a paper in international conferences in Sydney and Seoul in 2012 and 2010, respectively, and also received Travel Grant Awards for presenting papers in Sydney in 2012 and in Dunedin, New Zealand in 2015 apart from a few other awards in India in recognition of our homeopathic and pharmaceutical research.
Member: several national and international scientific bodies, editorial boards of journals (including Homeopathy, Journal of Integrative Medicine, Journal of Pharmacopunctue, Tang Humanitas, International Journal of Radiology, Indian Journal of Research in Homeopathy, Annals of Medicine and Medical Research, Clinical, and Experimental Homeopathy, etc.) and acted as reviewers of many foreign International and Indian journals.
Handled many scientific projects- national (ICAR, UGC, CSIR, AYUSH, DOE, etc.) and international (Rayne Institute, UK, and Boiron Lab, France).
Member/Ex-Member: Project Evaluation Committees of UGC, UGC-NERO, CCRH/AYUSH, etc, Research Advisory Committees of ICAR: NBFGR, Lucknow, CICFRI, Barrackpore, Govt. of India, etc.
Homeopathy research works included in the international documentary film "The Devil's Water" shown in several European and American TV and News channels to viewers estimated to be a few million people.
Received "Life Time Achievement Award" in recognition of distinguished and devoted service in the field of homeopathic research" from European Committee for Homeopathy on 18th November 2016 in the famous Town Hall of Vienna, during the 16th European Congress of Homeopathy Conference held from 17th to 19th November 2016.
Received "Life Time Achievement Award-2016" from the Ministry of AYUSH, Govt. of India, in Vigyan Bhavan, New Delhi on 10th April 2017.
5. Dr John Ives, PhD

John Alexander Ives is Consulting Scientist, Salutogenesis Innovations, PhD in the area of Biology and Neurophysiology from Georgetown University, Washington, DC. Dr John Ives served for sixteen years as Senior Director, Brain, Mind & Healing, Samueli Institute for Information Biology, USA. He was Research Associate Professor, Department of Biology, Georgetown. He is a recipient of many prestigious awards and has numerous research papers to his credit.
6. Prof. Carla Holandino Quaresma, PhD (Virologist, Nosode researcher, Brazil)
Prof. Holandino is a Professor of Pharmacy at the Federal University of Rio de Janeiro, UFRJ, Rio de Janeiro, Brazil, since 1996. She is a Member of the Editorial Board of the "International Journal of High Dilution Research – IJHDR", since 2007. Coordinator of the Multidisciplinary Laboratory of Pharmaceutical Sciences, UFRJ, since 2002 Member of Brazilian Homeopathic Pharmacopeia Committee, since 2008
Doctor in Sciences – Federal University of Rio de Janeiro, UFRJ, Rio de Janeiro, Brazil, 2000 MSc. Biophysics – Federal University of Rio de Janeiro, UFRJ, Rio de Janeiro, Brazil, 1994 Vice-President of the GIRI – "Groupe International de Recherche sur l ́infinitésimal", since 2014 Author of 35 scientific articles.
This text is used to increase space between two blogs This text is used to increase space between two blogsThis text is used to increase space between two blogsThis text is used to increase space between two blogs This text is used to increase space between two blogsThis text This text is used to increase space between two blogs
7. Prof Jayesh Bellare, PhD (Head of Dept,, Chemical Engineering, IIT-B, Mumbai)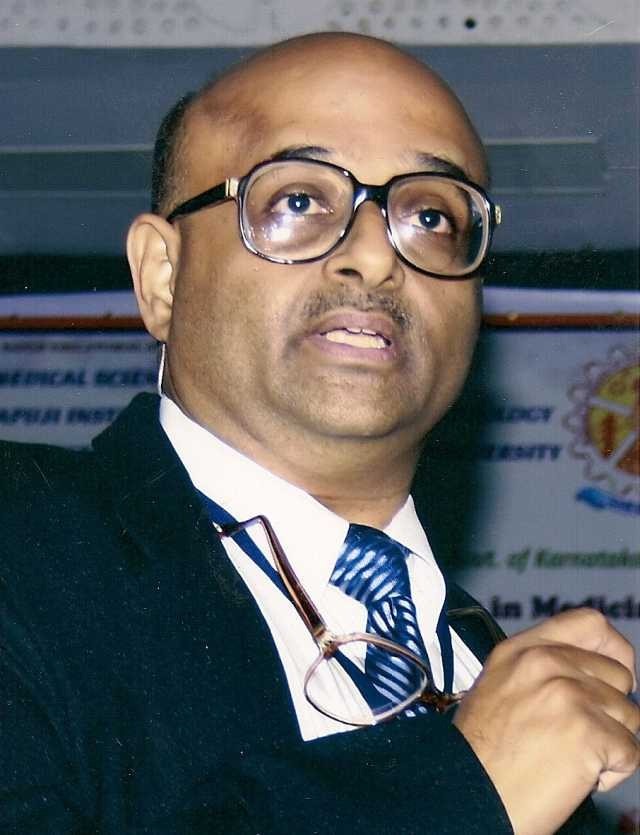 Prof. Jayesh Bellare is "Institute Chair Professor" of Chemical Engineering at the Indian Institute of Technology, Bombay. Prof Jayesh Bellare is an elected Fellow the National Academy of Science, India, the Indian National Academy of Engineering, and the Electron Microscopy Society of India, amongst others.
He is an expert in biomedical devices, hollow fiber membranes, 3D printed resorbable scaffolds, cryo-electron microscopy, nanomedicines, and implants for regenerative medicine. He has set up a cGMP facility at IITB that has received a trial manufacturing license from DCGI/CDSCO for a bone graft study underway at AIIMS Delhi. His awards include the Lifetime Achievement Award of the Government of India Ministry of Ayush for his work in nanomedicines; the Presidential Award of the Electron Microscopy Society of America; and the NASI-Reliance Platinum Jubilee Award for application-oriented research. He is on the research councils of several leading institutions like CSIR, DBT, and DST; on several Government panels, and he has also served on the board of directors or advisors for several companies.
This text is used to increase space between two blogs
8. Dr Prabodha Swain (Vaccine scientist)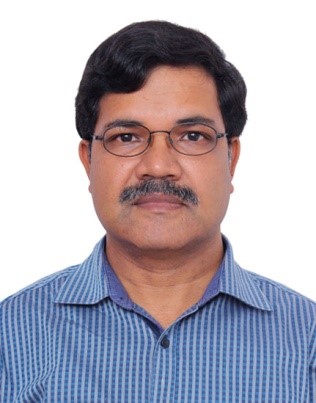 A Scientist, Scientific Manager and Leader in areas of Teaching, Academic & Pharmaceutical research, and a Mentor promoting Innovation & Entrepreneurship.
A career of more than 23 years of research, both in academic-research institutions of national and international repute, and pharmaceutical R&D involving small molecules, vaccines and biologicals. Major areas of expertise include Molecular Biology, Human Genetics, Biotechnology, Neuroscience, Vaccines and Molecular Pharmacology.
Served as a senior manager at Gujarat CSR Authority, Govt. of Gujarat, associated in the implementation of impactful social development programs in areas of Innovation Entrepreneurship and Malnutrition.
COO of iCREATE, and CEO of AIC-ISE Foundation, an incubator established under Niti Aayog, Govt. of India, at Indrashil University, Mehsana, Gujarat.
An AERB-certified radiation safety officer, qualified to implement safe use of radio-isotope in research.
Worked extensively on animal viruses, purification-related technologies, pathogenesis studies of bacterial toxins and development of genetically modified bacteria used as vaccine.
Served asa core faculty and PI at National Brain Research Centre(NBRC), a Deemed University under Department of Biotechnology, Government of India.
Served as head of life science research at Indrashil University, Gujarat. Currently, associated with Gujarat University, as an adjunct professor and research supervisor to the Department of Biochemistry and Forensic Science.
Industrial Experience includes:
Tenure of more than 10 years with Cadila Healthcare Ltd, in target areas of Metabolic, Cardiovascular diseases, Oncology and Development of Vaccines.

Evaluation of animal models for pre-clinical research and regulatory compliance studies.
Development of biomarkers for both drug-related efficacy and toxicity studies.
In-charge of Molecular Pharmacology.
Associated with the development of LIPAGLYN: a dual PPAR agonist for the treatment of diabetes lunched in the Indian market.

More than 2 years with Cadila Pharmaceuticals Ltd.

Development of assays used in the assessment of the efficacy of the vaccines
In-charge of Finishing School, conducting certification programs on QA, QC and industrial microbiology programs under skill development program of Govt of India.

Currently, working as Lead Veterinary Biologics at Intas Animal Health, Intas Pharmaceuticals Ltd, Gujarat
Credited with more than 21 peer-reviewed high impact publications in international journals, published several abstracts in scientific symposia and delivered lectures in different National and International conferences and workshops.
Leadership
Lead Veterinary Biologics, Intas Pharmaceuticals Ltd, Ahmedabad, Gujarat
Head, Life Science and CEO, AIC-ISE Foundation, Indrashil University, Mehsana, Gujarat
Senior Project Manager, Gujarat CSR Authority, Govt. of Gujarat, Ahmedabad.
In-charge Molecular Pharmacology, ZRC, Cadila Healthcare Ltd. Ahmedabad, Gujarat
Mentor to GUSEC, Gujarat University; Chief Operating Officer-iCreate, Ahmedabad, Gujarat
Affiliations
The Association for Research in Vision and Ophthalmology
The American Society of Microbiology
Indian Association for Cancer Research
9. Dr Rakesh Shukla (Clinical Pharmacologist)
Dr. Rakesh Shukla, Former, Chief Scientist & Head, Division of Pharmacology, CSIR-Central Drug Research Institute, Lucknow, has made significant contributions in both knowledge generation as well as applied research in Pharmacology during last 40 years. He has published about 200 papers in reputed national and international journals and 10 patents to his credit.
Dr Shukla has visited several countries in connection with his scientific endeavors. He has worked as visiting Assistant Professor at Michigan State University, USA in 1988 and as visiting scientist at Wayne State University, USA in 1989-90. Dr Shukla is Fellow of Indian Pharmacological Society and Indian Academy of Neurosciences. He is also life member of 10 scientific societies. Dr Shukla has been awarded bursary from International Union of Pharmacology in 1984 and Tulsa Bai Somani Educational Trust award by Indian Academy of Neurosciences in 1986 and served as Vice-President of Indian Pharmacological Society in 2004, Joint-Secretary of Indian Academy of Neurosciences (1993-2001) and Treasurer of Indian Society of Hypertension (2004-06).
He has also been awarded membership of National Academy of Sciences (MNASc) and elected as member of IBRO. Dr Shukla had been actively participated in the drug development programme of CDRI and evaluated about 5000 newly synthesised molecules, fractions and pure compounds from plants and marine flora and fauna for pharmacological activity. He was Coordinator of GLP Safety Pharmacological studies, Chairman Advisory Committee of Animal Facility of Institute. He has strengthened the drug development program of CDRI by establishing several in-vitro and in-vivo screening models in CDRI and completed Regulatory Safety Pharmacological Studies of 15 candidate drugs. Dr Shukla is member several committees in CCRH, New Delhi including special committee of Drug Standardisation. He is also a member Scientific Advisory Board for Covid19 Nosode and related activities.
10. Dr Jaswant Patil (Pulmonologist, Homeopath)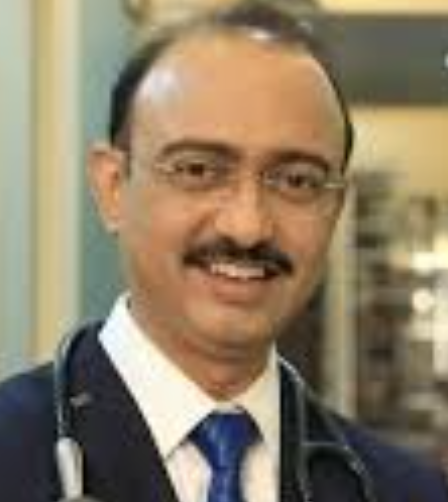 Dr Patil is probably the only conventionally trained Pulmonologist (Chest Physician) turned homeopath. He is a senior medical professional with expertise in Cardiology and Chest diseases with more than 35+ years of experience. His professional life has been about integrating treatments such as Homeopathy, Allopathy, and other alternative therapies for providing holistic treatment and generating superior results. He is a chairman of Deep Ganga Total Health Solutions and runs a well-known chain of clinics in Mumbai, Jalgaon, and Nashik. He is a clinical researcher, teacher, and popular speaker, talking at medical conferences and seminars. Dr Patil has unique experience in using Homeopathy in the critical care ICU set up.
Being a Pulmonologist, he has keen interest in the Homeopathic management of COVID-19 treatment and research. He is involved in a clinical trial and also a member of Maharashtra Task Force for COVID-19.
11. Prof. Shashikant Vaidhya (Microbiologist, Haffkine Institute)
12. Dr Rakesh Rawal, PhD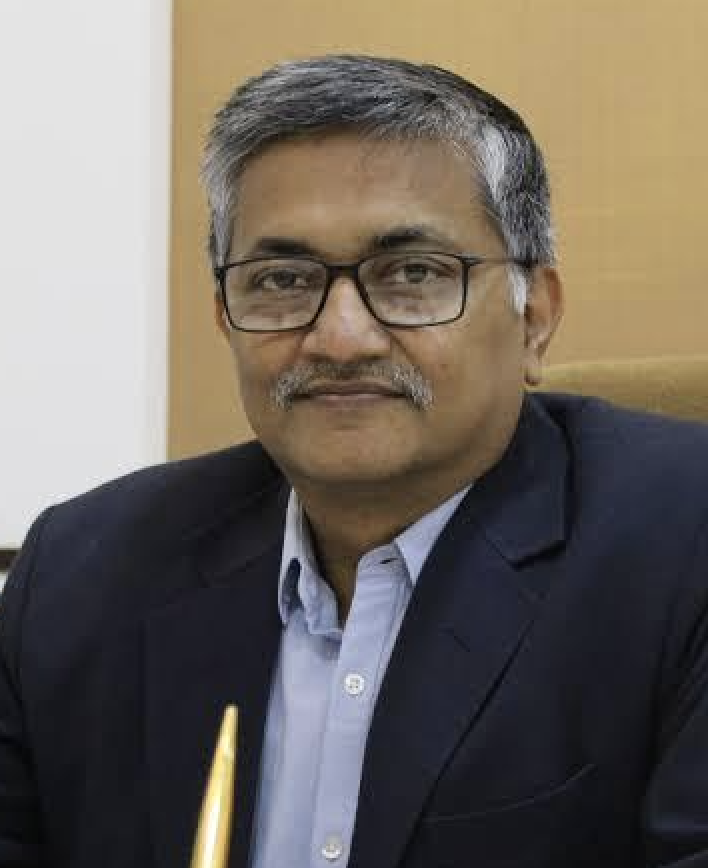 Professor in Life Sciences, Coordinator,
Dept of Biochemistry & Forensic Science, Gujarat University, INDIA
During his early career in research, he identified an early blood-based marker for tobacco associated cancers which was coined as T-band. This can be established as an early screening tool for tobacco associated cancers. H was instrumental in establishing Liquid biopsy-based approach for early prediction for metastasis.
Dr Rawal's Ongoing activities include Cross kingdom approach (plant miRNA regulating human transcript) & simulated digestion approach for identification of active metabolites with invitro biotransformation there by sparing unnecessary sacrifice of animal during preclinical studies.
Research Areas
Liquid biopsy-based marker monitoring Metastasis prediction
Cancer Stem cell Biology
Metastasis prediction
Cancer Drug resistance
Oral cancer biomarker discovery
Business Advisory Board
1. SB Dangayach, Former Director, Sintex, Ahmedabad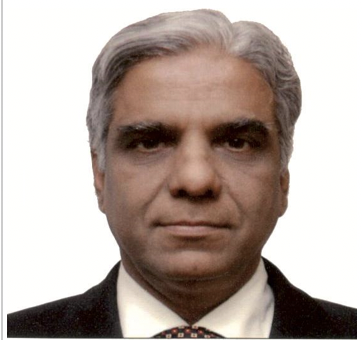 Mr. S.B. Dangayach is a distinguished alumnus of IIM Ahmedabad with an India-centric mindset focused on social, economic, and technological spheres. He is the founder trustee of Innovative Thought Forum, an India-centric "think+act" tank.
Mr. Dangayach is a passionate proponent of green, clean and sustainable development and has hence devoted all his efforts to evolve products and solutions in domains of water, wastewater, affordable housing, social infrastructure, renewable energy, waste management, and health. With a proven record of innovation and entrepreneurship, he has the ability to ideate, strategize, and implement projects, programs, and plans by proper interdisciplinary coordination and leadership.
Mr. Dangayach has helped in building brand "Sintex" into a formidable entity offering innovative and affordable solution across sectors during his long career of over 43 years in leadership position including over a decade as Managing Director. He also founded Healwell International Ltd, a pioneer in field of Homeopathy from where he retired as Chairman recently .
Mr. Dangayach received "Best Manager" award of 1998 from the Ahmedabad Management Association. He is also featured in the bestselling book "Stay Hungry Stay Foolish" of Rashmi Bansal as a role model for entrepreneurs.
Mr. Dangayach has been part of many foreign delegations of Prime Minister and Chief Minister of Gujarat. Some of the noteworthy milestones are:
Regular speaker at many symposia, seminars and conferences relating to plastics, environment, affordable housing, Homoeopathy, renewable energy, waste management, water, etc.
Conceptualized and anchored popular series of lectures at Ahmedabad Management Association under title of "New Paradigm in Health – Illness to Wellness and Beyond".
Ex-Chairman of National Advisory Board of Plastindia Foundation.
Member of Advisory Committee on Vibrant Gujarat since the beginning.
Visualized and created Sintex Chair at CEPT University for sustainable building materials and technologies.
Created and delivered a course on "Waste Business Management" at IIM, Ahmedabad to highlight immense business opportunities in the domain of waste.
Created and delivered a course on "Doing Business with Government & PSU's" at Entrepreneurship Development Institute, Gandhinagar.
Independent Director on Board of Gujarat Mineral Development Corporation Limited, Gujarat Industrial Power Company Limited and Gujarat Alkalies & Chemicals Limited
Member of the board of governors of IIM, Udaipur and Auro University, Surat
Chairman of 'environment and plastic image committee"' of Plastindia Foundation
National Vice President of Arogya Bharati
2. Neeraj Jain, Former CFO, Johnson & Johnson
A rank holder Chartered Accountant and Company Secretary with over 30 years of management experience in finance, supply chain, and business across diversified industries at J&J and Unilever in positions of increasing responsibility in India, ASEAN, and the Asia Pacific. He spent his formative years in management consulting at A F Fergusons. Neeraj's key areas of expertise include strategic business partnering, controllership, M&A, supply chain, business reorganization, and talent development.
Till recently Neeraj was the VP Finance/CFO at Johnson & Johnson Medical in India. Over the last 13 years, he has held various positions at J&J across APAC. Prior to J&J, he held a position of increasing responsibility over 17 years with Hindustan Unilever Limited (HUL), the last being the General Manager, Commercial (Exports).
Neeraj brought in the concept of finance business partnering at J&J Medical India, led simplification and standardisation while driving compliance, brought operating costs down, transitioned in and integrated acquired companies like Synthes in J&J, transitioned out several businesses while optimising results and remodelled the ASEAN business from a country structure to a BU based structure. He also worked on a global strategic project to refine key business strategies relevant for next 25 years for J&J Medical.
At HUL, while growing up doing classical finance and supply chain roles, Neeraj also worked on several M&A deals including TOMCO transition in early part of his career and divestment of seeds, a business which he himself ran for 3 years. He also set up a joint venture between HUL and SC Jonson Inc where he managed finance, IT, procurement and HR. Later he reorganized the Exports business for HUL.
Neeraj was awarded as one of the 100 most influential CFOs in India in 2016 by CImA. Earlier he was recognized amongst the top 100 CFOs in 2015 by 9.9 Media. He is a regular speaker at finance, business, and legal events in India and a guest speaker at MBA schools.
3. Dr Robbert van Haselen, Pharmaceutical Regulations, Researcher, Academician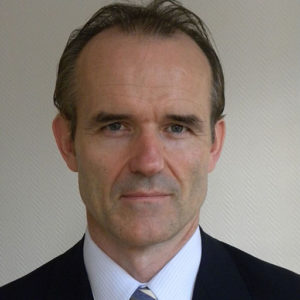 Dr Robbert van Haselen qualified in Health Sciences and complementary medicine, and worked in private practice for eight years. From 1990 onwards, he dedicated his professional career to exploring Complementary and Alternative Medicine (CAM) practices in the context of rigorous science.
Between 1990 and 1995 he worked as Head of Clinical Research at VSM Geneesmiddelen, a Dutch homeopathic pharmaceutical company. From 1995 to 2005, he worked at the Royal London Homoeopathic Hospital as Deputy Director of Research and as a research consultant for the private sector. From 2006 to 2011 he worked as Head of Research for Heel, a leading German homeopathic pharmaceutical company.
He took over as Editor-in-Chief of the journal 'Complementary Therapies in Medicine' in 2005 and by handover in 2015 turned it into one of the world's leading peer reviewed scientific journals dedicated to Traditional and Integrated Medicine, receiving more than 600 submissions from over 50 countries (2016 Impact Factor 2.01; 5-year Impact Factor 2.34).
From 1995 to 2005 he was co-ordinator of the Research Subcommittee of the European Committee of Homeopathy, which represents all medical doctors with an additional qualification in homeopathy in 25 European countries. After 2005, he has remained actively involved as a member, and he is currently involved in a project to promote 'critical thinking' in both research and education of homeopathy.
He is a member of the Homoepathic Pharmacopoeia Convention of the United States (HPCUS) since 2009, and was appointed as chair of the Clinical Documentation Committee in 2012. The latter involves the development of guidelines for the quality and reporting of clinical data, including provings and clinical case materials. He is chair of the HPUS / Ministry of AYUSH (India) Joint Committee, which aims to foster a closer collaboration between the HPUS and the Government of India regarding the regulation of homeopathic medicinal products.
He is currently involved in a broad range of activities under the header of the "International Institute for Integrated Medicine" (INTMEDI), which he founded in 2004. This includes founding the World Integrated Medicine Forum (www.WIMForum.org), which successfully organized a first Global Forum on the regulation of homeopathic medicinal products in collaboration with the Government of India in February 2017. Apart from this, he provides consultancy services that offer high quality solutions for the needs of both the private and public Traditional and Integrated Medicine sector.
4. Joan Walter, P.A., J.D.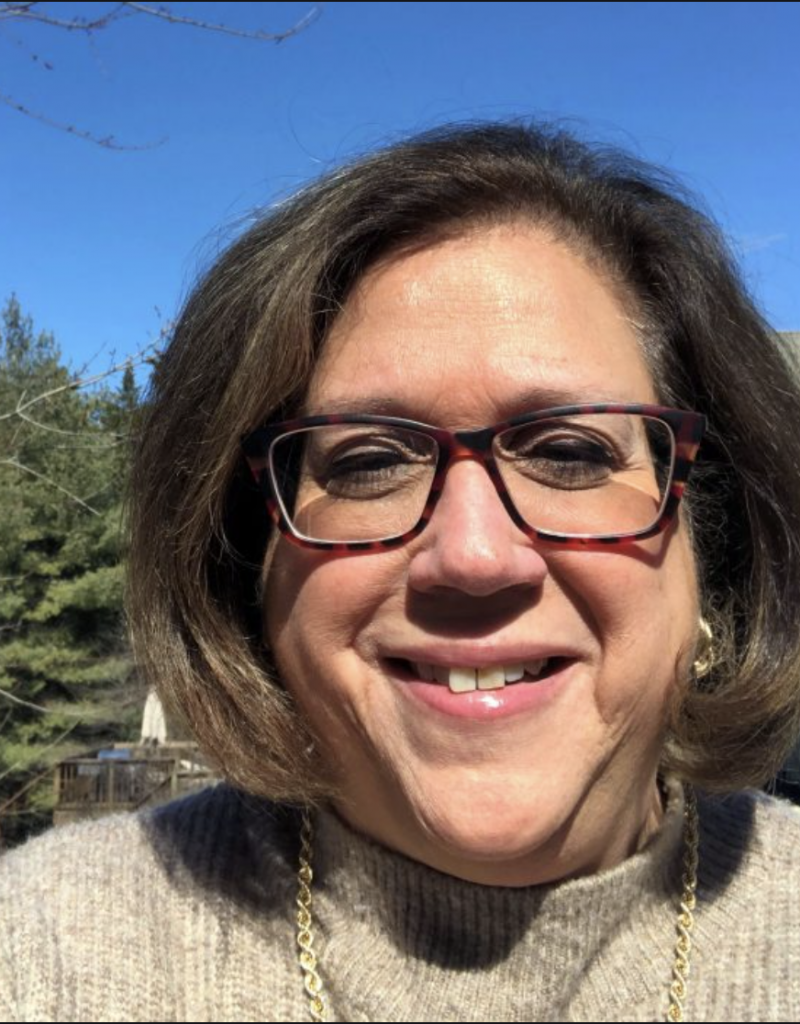 Joan Walter is an accomplished organizational leader and business development executive, with experience in both not-for-profit and for-profit sectors. Extensive expertise in healthcare delivery and medical research, strategic planning, organizational change management, operations and execution management, building and leveraging teams, partner and client management. Proven agility to manage growth and changing environments, innovative and values-driven leadership style.
Solid and diverse education, business knowledge and accomplishments that include:
Management of programmatic/research and operational staff, both on-site and remote, to create cohesive, participatory teams that deliver high-impact results
Designing projects to address important needs with elegant solutions
Development and management of systems for complex government and private grants management
Integration of communications with programmatic/scientific work to create powerful messaging that drives funding
Excellent verbal and written communication skills to develop winning proposals
Joan is Senior Director, Program Operations at Samueli Foundation,corona del Mar, CA and Alexandria, VA, a family foundation based in Orange County, CA, whose philanthropic activities include integrative health and medicine, education and the arts.
Leader of program section focused on identifying opportunities to leverage scientific innovation, philanthropy, and collaborations to make integrative health and health care regular and routine. Responsible for building multi-project programs and maintaining and managing teams to execute them, and to assess potential impact ROI, primarily in the areas of integrative oncology and infectious diseases/immunology.
She has earlier worked with H&S Ventures, Llc/Samueli Integrative Health Programs, a private organization whose mission is to increase the awareness of and access to integrative health practices and approaches.
Senior Director, Program Operations
Leader of division that seeks to identify promising innovations in integrative and non-pharmacologic health and healthcare to address pain, cancer and other chronic conditions; working with business entrepreneurs and clinical researchers both to validate the effectiveness of these approaches and to establish business/investment models for their advancement and marketing to the public.
She worked as Chief Operating Officer with Samueli Institute, a 501(c)(3) advancing the science of healing, well-being and resilience; translating evidence into action for the U.S. military and large-scale health systems. Institute closed in 2017. Joan has many award, accomplishments and research papers to her credit.
5. Dr Shivang Swaminarayan, Expert in Pharma regulation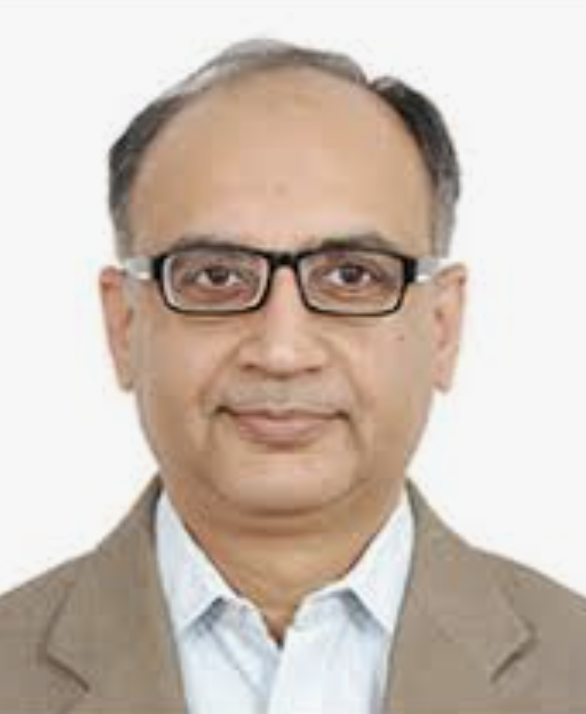 An avid researcher, thinker, influencer, trained clinician, and management professional actively contributing over the past 3 decades for sustainable, holistic, and affordable health solutions, products, and approaches for improving value proposition to stakeholders and consumers.
Dependable, ethical, and reliable specialist with proven professional engagements and leadership quality to blend advanced organizational, technical, and business acumen. Experienced in the cross-functional, multicultural environment among Modern, Traditional, and Veterinary medicine in domestic as well international markets ranging from business development, training, sales & marketing, branding, product development, research, policy & regulatory matters, advocacy to heading business vertical and geographical regions.
He has contributed in various advisory panels, taskforce, research council of Govt of India, Gujarat State, statutory bodies, voluntary organizations, and held offices of various federations and associations apart from career in the corporate world.
6. Dr Navin Pawaskar, Expert in Research regulations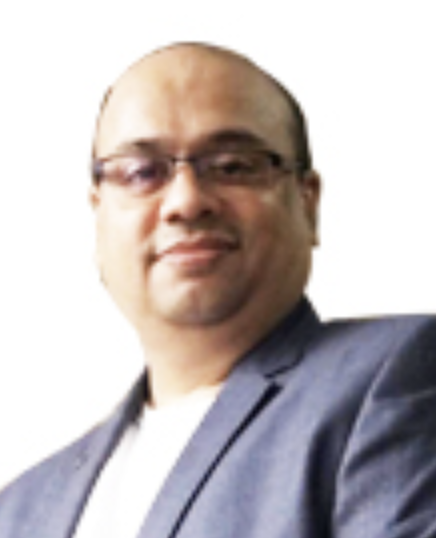 Navin Pawaskar, a Healthcare Consultant brings to the table vast and diverse experience from the healthcare arena. Basically, a postgraduate doctor, hospital-based Clinician for more than 25 years in tertiary healthcare, with identical teaching experience. Studied at the University of North Carolina (USA), (2013), Mumbai University (2007).
He has risen from the ranks to serve as Director of hospital services thus, rallying in significant administrative experience. After his stint of two decades accumulating experience in the clinical, administrative, and education field, he completed his Masters in Healthcare from a reputed University in the United States of America with a major in Healthcare Finance. Dr Navin Pawaskar has experience in associating International Healthcare Organizations, has worked on research projects, published several articles, and authored a book. He has been instrumental in conceptualizing, planning, and execution of Integrated Holistic Care Model in Patient Care and Academia. He has participated in Public Health & Research from grass root implementation to master plans. His special interest lies in Healthcare in Disaster and Emergencies. He serves as a consultant to multiple organizations for planning, streamlining operations, brings in technological innovation, and builds a team for the future.
7. Praveen Sood, Finance consultant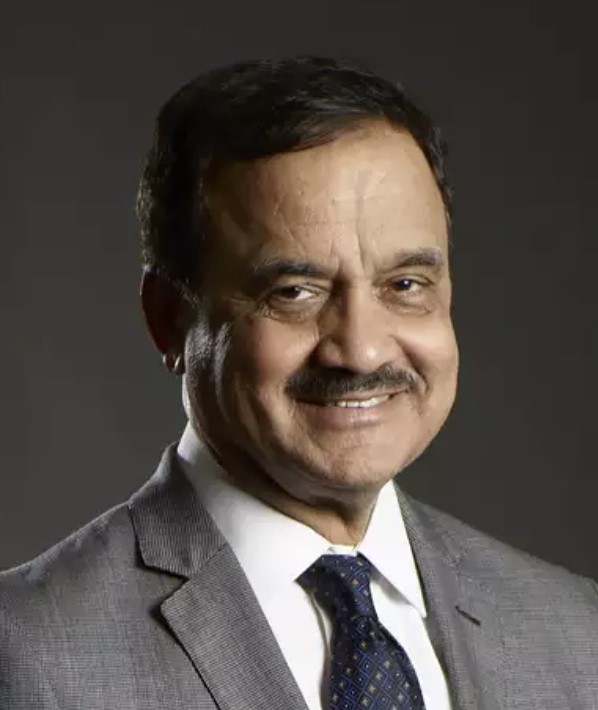 A Fellow Chartered Accountant by profession, well-versed in the areas of General Management, Finance, Accounts, Taxation, Insurance, and Investor relations and achieved multiple awards and recognition in these fields.
Decided to take a break after a successful stint of 32 years as a Finance professional and General Management and focus on assisting Startups financially and professionally. Last assignment was with HCC, Infrastructure, Heavy Engineering, and Construction company as Group Chief Financial Officer (Executive Vice President) for 21 years and an additional role as CEO of Lavasa Corporation (2017 to 2018). I have been with HCC Group since it was a Rs 400 Crore turnover single entity company and was involved in its transformation to a multinational\ multi-company conglomerate having turnover of over Rs 10,000 Crore as a Group. Played instrumental leadership role in various assignments like QIP, Rights Issue, HCC's acquisition of company Steiner AG in Switzerland, CDR, S4A, besides many other roles as Group CFO. Prior to HCC, worked in Finance roles in Raymond Synthetics and a Kanpur-based listed Company.
Have great people skills and analytical abilities and a successful record in building teams and set processes for smooth functioning.
8. Jayant Kohale, Business Administration and Strategist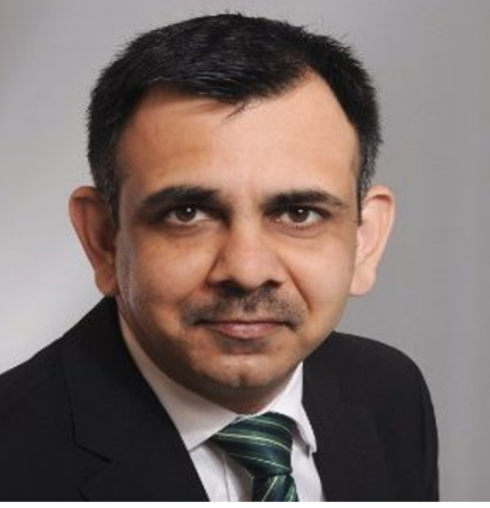 Jayant Kohale is an Industry Professional with 25 years of work experience across India and Europe. He was Business Head of RPG Smart Infra, a Strategic Business Unit of KEC International Limited, part of a $3.5 billion conglomerate, RPG Group .. Prior to that, he has worked with L&T for 20 years in various businesses & across various geographies. His last assignment at L&T was with Smart World & Communication business unit where he was part of the leadership team of Smart Cities and Infra. Prior to that, he was the Area Vice President and Country Manager at L&T Technology Services based out of Munich.
Jayant Kohale is a Mechanical Engineer and a Masters in Business Administration and has been a part of various industry and academia forums in Europe and India. Jayant Kohale is an active member of various industry bodies assisting in building business traction within Europe and India, a member of FICCI's Smart City Council. He is an active member of the Indo-German Chamber of Commerce and has represented India at various global forums.
9. Dr Mohan Dewan, Patent Tariff, Advocate, Patent & Trademark Attorney and Litigator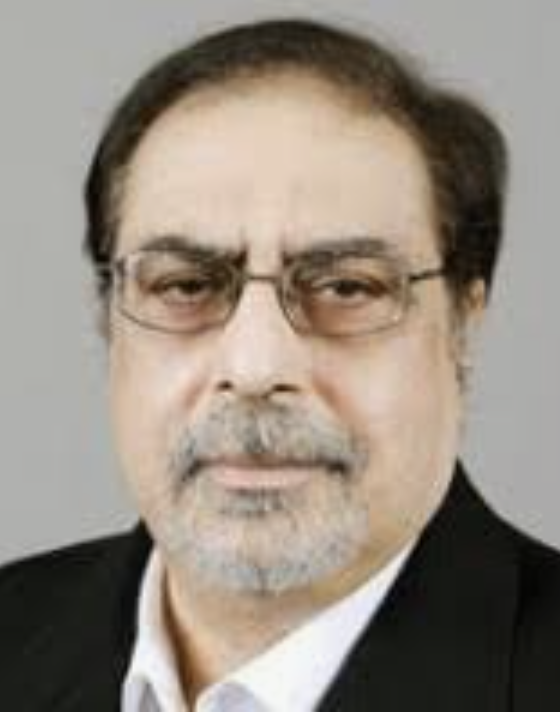 Dr Mohan Dewan, B. Sc. L.L.B, L.L.M and Ph.D is a stalwart in the Indian IP arena, Dr Mohan Dewan is the dynamic head of R K Dewan & Co with over 50 years of experience in Intellectual Property practice -both contentious & non-contentious. A registered Patent & Trademark Attorney, Dr Dewan is also an exceptional trial lawyer. An expert at Indian Trademark Law, Dr Dewan oversees infringement, passing off, and anti-counterfeiting actions for clients across India. Mohan is a technophile and a champion of inventions and innovation.
From 1988-1993, he headed the IP Law department of the University of Natal in South Africa where he also taught private international law. He has drafted and obtained over 8500 patents in nearly every technology area from Life Sciences, Molecular material science to Engineering to Software and Electronics & Telecommunication and Space Technology. His areas of expertise also include commercialization including negotiating technology transfers. Frequently invited as a speaker at conferences, he is passionate about teaching and conducts training workshops for IP office examiners, judges, corporates, government entities & academic institutions.
Dr Dewan serves on various committees of IP organisations, for example, the INTA Bulletin Committee for the 2018-2019 terms. Frequently quoted on IP developments in India, he has been consistently recognized as a leading IP lawyer by various research houses.
10. Hiranya Ashar, Investment Banker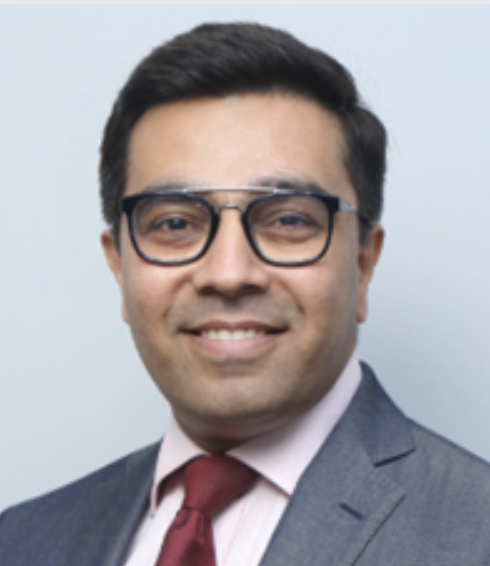 Hiranya Ashar has about 20 years of experience in managing strategic, tactical and operational aspects of financial management and capital raising. He has raised above Rs.12,000 cores (USD $ 1.8 bn) over the last 15 years in various forms of equity and debt capital such as GDR, FCCBs, Bonds, bank loans, etc. He has successfully executed 15+ Cross Border M&A transactions with a total value exceeding USD 300 Mn.
Prior to this he has worked as the Joint Managing Director and Group CFO at one of the Indian multinational IT company and was also a Partner at one of the large Audit and Assurance firms in India. He has been a creative problem solver with a track record of formulating and implementing financial strategies needed to boost the growth and raise capital to support business needs.
Hiranya was awarded CFO 100 roll of honor for "Exceptional contribution to Corporate Finance" by CFO India in 2013, 2015 and 2016. He was also awarded one of the "Most Influential CFOs" in 2015 by CIMA and "CFO of the Year" at Corporate Excellence Awards 2013 by Asian Confederation of Businesses.
Hiranya is a Commerce Graduate and a Chartered Accountant (CA) from The Institute of Chartered Accountants of India.